Support 'MAHA',

Now we need your help

Contribute with your

credit card through PayPal.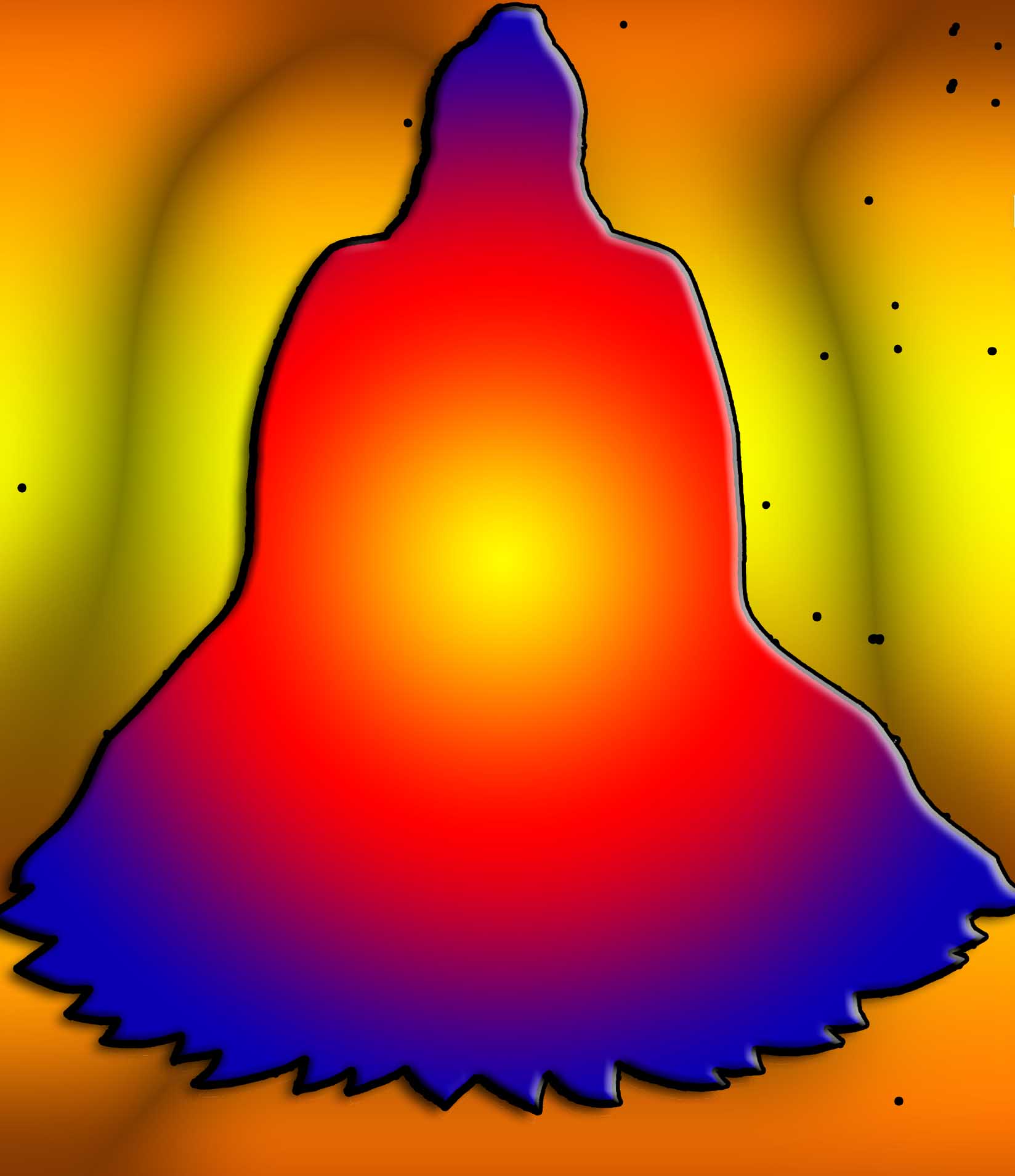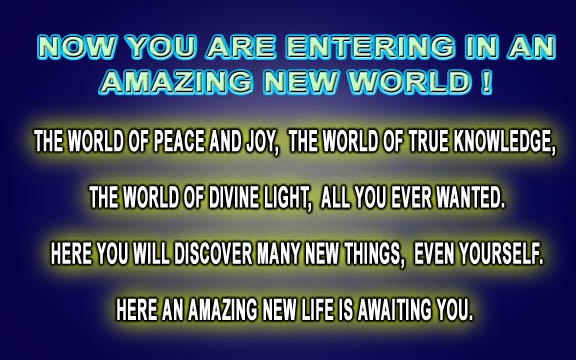 'MahaManan' is one of two ways of 'Maha Vad', 'MahaManan' is the path of true spiritual knowledge (please see 'about us'). Other path is 'MahaSadhana' –the path of devotion, the path of eternal love. For 'MahaSadhana' please visit this web site–

http://maha-sadhana.tripod.com

The determination and contemplation for self-development ( Maha Atma Vikash Yoga) is 'MahaManan'. 'Maha' means –great, best, excellent etc. and 'Manan' means –contemplation, determination.

'MahaManan' is the name of our self-development course also.

'MahaManan' is the great contemplation, great determination,

'MahaManan' ––the Way of Blooming –– the path of blooming consciousness.

We are just like the opening of a lotus flower – from seed to bud to full blooming. We all are travellers on that Way of Self-Realization– self-development.

'Maha' means great, excellent and

'Manan' means determination, contemplation, conception.

Since the remote past, we are arousing from a sleeping state of consciousness to the Awakened One. We cross from unconsciousness to become fully alive. Our goal as a soul is to have full Knowledge and full blooming. This development, which goes step by step, is called universal life. When we become perfected at it, we can enter Eternal Life.

Whether you know it or not yet, anyways, we all are going to that ultimate goal, our Destiny. As long as we are going, the knowledge – consciousness is growing. We question: Who am I ? Why do I live? Where am I going? And with the answers that come, the consciousness and the self become larger and deeper. Thus our quest for reality continues. We are searching in every direction for true answers.

At times it can make us feel hopeless, especially while in a world of crisis. Is there really a satisfying answer? Will my search be rewarded? How to get the True Insights? 'Maha Vad' is giving the keys for you to unlock the doors to Real perception. In fact it is only Realizaions that satisfy our soul. 'MahaVad' has come into your life on time, out of necessity.

'MAHA' –is a society based on 'MahaVad', the path shown by MahaAnand –a great sage from India and world-teacher of the modern times.

'Maha Jnan Mandal' ( a division of 'MAHA' ) is a spiritual and educational organization for self development. It is based upon 'MahaManan' –a simple and effective method of 'Maha Atma Vikash Yoga'. The Art of Better Living' and 'pure meditation' are included in 'MahaAnand's self development program.

'Maha Jnan Mandal' organization makes us self conscious and helps us to find our identity. It also gives a simple and sure method for self–development and realization. 'MahaAnand' the founder of 'MAHA' gives us the perfect way and method thru which we can develop ourselves. We need not retreat from society and responsibilities. We can continue living a family life, with a job and all that we need. We can get full success thru this system of 'Maha Atma Vikash Yoga'. With continued practice, our life will be changed soon. We become complete beings, and successful in what we do. Knowledge, peace, and love become our life companions.

'MahaManan' is the right path to self knowledge –it will make your life beautiful, happy and peaceful. You will enjoy life more fully. The key to success is self realization and self expression.

Come and learn from our society.

Step into the 'Maha Jnan Mandal' .

You will be surprised to find the Giant that you are.

………………………………………………………………………….
We want:

We want to enjoy our life much more nicely–, want to be successful in life – want to gain happy, prosperous – peaceful, joyful, beautiful, healthy life. We want to transform our hopes – ambitions – dreams into reality. Want to see own self completely along with our development – want to bring us our children as a complete person, want to develop them properly. Want to bring up as complete human being in knowledge, good qualities, behavior, true education, capabilities.

___________________________________________________________________

Do you want the same?

If your demand is the same, if you want to enjoy a happy – developed, healthy, beautiful life, you can gain that through 'MahaManan' – the Maha-self development educational programmes. Even with your education the regular learning and practice of 'MahaManan', the overall development and along with it, the examination's result also performed very well.

___________________________________________________________________

"We all are travelers of the same path –the path of blooming consciousness"

–Maha Anand

mahamanan

Through the path shown by great sage Maha Anand – 'The way of better living' and with this, an excellent great self-development educational programmes –

Obtain the rare opportunity of education. Bring an unique strange happy change in your life through the simple unique educational method and practice of courses directed and shown by him. Let your life be more developed and beautiful. The 'Manan' (determination and contemplation) for 'Maha' (great) self development is 'Maha-Manan'. – gradually through which many truths – many unimaginable informations and inner truths will be disclosed in front of you, gradually a healthy, prosperous, newly changed human being will take birth in you and will gradually keep on developing. As a part of self-development programme, you will get the opportunity of treatment by experienced doctors.

Short course – 3 months, classes are twice in a week

Full courses – 6 months, classes are twice in a week.

* The courses are free & open to all.

* A certificate will be issued at the end of the course.

e-mail: communeme@yahoo.com

Very soon in T.V. 'Maha-Manan Educational Programmes' will be telecasted as TV Serial.

'MahaManan' is an exceptional self-development program based on 'MahaVad'––the doctrine taught by MahaAnand ––the great sage of the modern age.

"Change yourself – your luck will also change." – Maha-Anand.

Welcome! Those who want to be member of our organization, want to be teacher of 'Maha-Manan', want to be volunteer – they are welcome.

The interested and capable persons who are interested to support, are requested to contact.

E-mail : communeme@yahoo.com

It is humble request to respected donors and sponsors, you extend your helping hands in this great social work.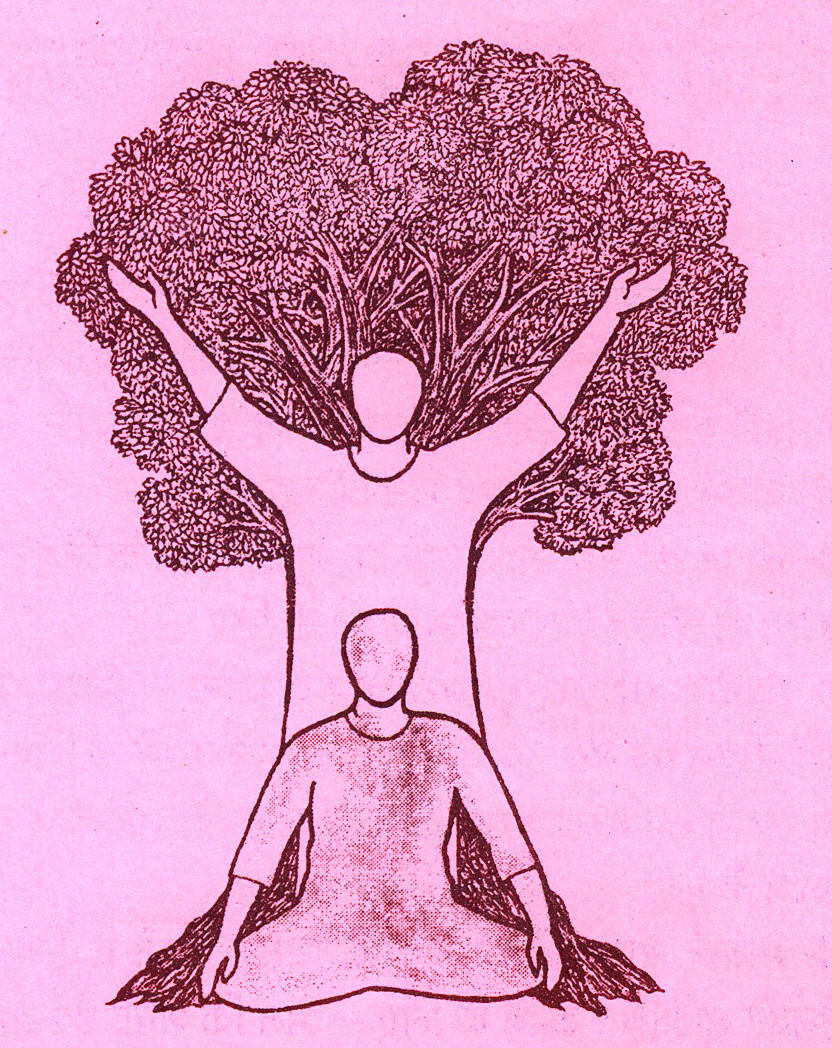 MahaManasMandal
Our society is both scientific and spiritual. For conscious people who have the eagerness for self-knowledge, self-realization and self-development.
Our organization is broad minded, humanitarian in scope and for conscious men and women. Our aim is to expand our activities all over the world.
Main programs of the 'MahaManasMandal' :

1. Expert advice and treatment is given for physical, emotional and mental health using alternative systems.

2. Self development program thru 'Maha Manan' syllabus, , using yoga, meditation, medical and psychological methods.

3. Man-making program (part-1): Lessons, instructions and practice schedule for future parents, Coaching before, during and after pregnancy.

4.Man-making program (part-2): Child education for proper development to adulthood, to be extended in society at large.

5. Advanced teachings and practice for those who really want to gain true spiritual knowledge, power and realization.

Besides these, Communicating amongst people world-wide to further develop their own treasures of knowledge. Promoting further development of member's progressive initiatives for global enlightenment

–– You can become a member of 'Maha Jnan Mandal' for receiving or giving further help do check our quality standards.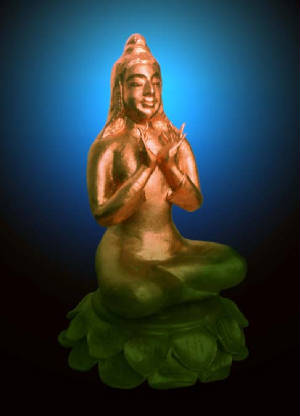 "Love-devotion without true knowledge is nothing but 'Maya' (illusion).

Pure love-devotion comes after gaining true knowledge from within."

–– MahaAnand
Welcome! if you want to be Member of 'MAHA'

–– U may get membership of 'Maha Jnan Mandal'( Please see the page 'About us') society if you want to join yourself ,consult with rules and regulations as mentioned below.

To apply for membership of 'MAHA' society you have to copy this page first and then, fill up the application form given below, with details about your self, send us at our email address:

Every member is a foundation stone of 'MAHA' society so every member has a duty to develop his organization with his own development. It is also a basic duty of a member to gather more suitable member. By which the organisation can becomes great, more efficient and more prosperous. Member may form a 'Maha Manan' centre (SELF DEVELOPMENT CENTRE) or 'Maha sadhana' centre at his own area – where they can continue their study and practice regularly. There is another prime work of members, to collect wealth for the right advancement of this organization.

Members (of 'MAHA' society ) are brothers and sisters of each other, there is a moral duty to look after and help to the best of one's abilities to each others. But do not disturb others, you may inform your problem through our web-site, we hope that, able members will come forward to help

you

Any member who is depraved or closely connected with wrong act, you should take an effort to back him to the right way of the member. But do not take any risk, inform the main centre of your organisation. Organisation may cancel the membership of being attached with an inhuman and anti-social action.

Every applicant gets a primary of membership at first, in every year confer the high level of membership gradually by carefully deliberating of yearly activities and examining the development of every member. Besides this, there is arrangement to confer special designation and special post of membership for special work, donation, lifetime membership and fully self-dedication of members.

After 6 month of getting membership, members may apply to MahaAnand to consecrate. Consecration is given by a priest. One priest for an area can be appointed if the suitable applecant can be founded.

Consecrated followers must practice the 'Maha Atma Vikash yoga'( MAHA's self-development program ) and prayer regularly.

In time of taking membership, member will donate financial help as their ability and there in no compulsion. After the approval of application member have to install money as his ability (before breakfast) in a store-bowl every morning. After one, three or six months this gathered money have to sent the main centre. If your financial condition is developed with self development you can enlarge the quantity of money. You should remember that this society and organization is your, so it's development and continuation is your responsibility. A certificate will be issued after acceptation your membership.
In fact, it's a new 'Vedanta' of the modern times.
MahaVad
The true-spiritualism and the great religious doctrine of MahaAnand ––the great preceptor, the great humanitarian, the great sage of the modern age. A true fair and joyful religion that helps to bloom the Mind, without any bad side like superstition, malice– hatred, cruelty, malpractice. There are two way in 'Maha Vad', one is 'MahaManan'––the way of true spiritual knowledge and self-development. Other is 'Maha Sadhana'––the way of devotion–the way of pure love––eternal love.
An Amazing Book to Guide us along the Way

The book contains invaluable knowledge – with explosive truths and facts for both scientific and spiritual conscious men. It reads like an astonishing fairy tale. It is breath-taking and simply stunning. It is an amazing mysterious story about greater worlds. In fact, it's a new Vedanta of the modern times. The book is part of the course of 'MahaManan', the self development program giving you the art of better living and pure meditation skills. It is a simple and effective way for self – realization and self –improvement. The book comes along with a tutorial CD, of guided meditations.

Some points that are covered:

·

·

· Mystery of creation.

· Creation of material life

· Spirit; Origin and Destiny

· Who am I and Why, –from where to where.

· Has God, the Source, Personal existence?

· Supreme being

· Time

· Maya

· Ultimate goal

· Fortune and Fate – what is it?

· Knowledge and Devotion

· Secrets of Homoeopathic Medicine.

· Eternal Life and Love
"Don't search for me, search for your self-- for your real identity. Following my instruction and my path."

––MahaAnand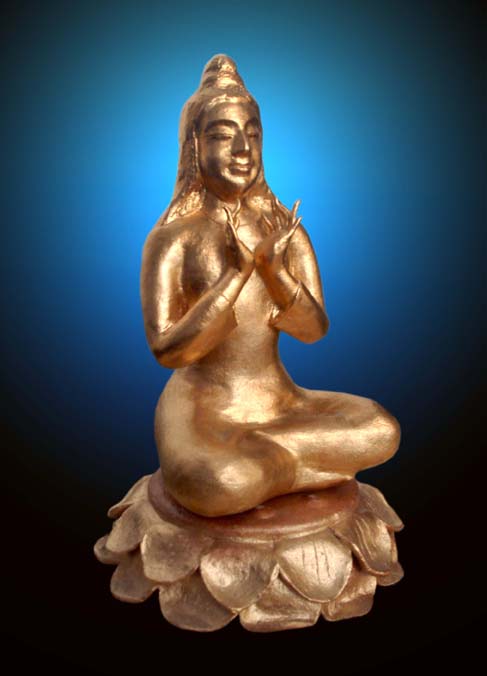 Maha Anand

MahaAnand –the universal true eternal friend ! –the great preceptor, the great incarnation of God, the great sage of the modern age. He is resident of true spiritual world.

Meaning of 'MahaAnand' is the great joy. 'MahaManas' is another name of MahaAnand. He has many more names to his devotees as--- MahaHansa, MahaJnan, MahaJan, MahaAnshu, MahaManava, MahaJeevan, etc.

We know, he is existing always in all of us–his devotees and disciples, though he is living out of sight. He hardly ever comes in public. Most of times he stays in Himalayas. Even he won't publish his photograph. "The Divine is in all, not in my Face alone". Therefore we use his painted picture. We do not know what his age is. We see him as ever young. We are a few of the lucky men who stayed with him a few times.

As a man he is an

extraordinary, talented, wise, nobel-minded, humanitarian. But there will be some wrong if we see him as a common man. We, a few persons, know that he has extra ordinary supernatural good powers, which he prefers to hide. To us, He is God.

You may get His Blessings in many ways without having to seek His fysical presence. By practicing 'Maha-Manan' and 'Maha sadhana', He comes to you in unseen ways.

By installing His picture (painted) at home or office, in open place, decorated with garland of flowers, increases peace, happiness and prosperity. Putting incense and a candle in front of His picture and by praying regularly twice a day, you will attain the fulfilment of your heart's desire. By practicing these yoga you will get a more beautiful and peaceful life. For deepest self realization and self development, you will have to practice regularly.

Your life will become more bright and delightful, being a member of 'MAHA' and being a follower of Maha Anand. Promote His ability to reach out to many. You can use any media, The modern world has much to offer in terms of broadcasting the message of universal peace and love.

Remember: at any time, in any situation, when calling Him, silently muttering His name 'Maha Anand' repeatedly, you may receive His benedictions.

To know more about him please visit our another web site:

http://maha-sadhana.tripod.com

………………………………
Mainly there are two ways in the spiritual world, one is to get God, and another is to be God. One is the way of Devotion and another is the way of Knowledge.

'MahaManan' is the Knowledge-path, the right path of self-development.